HOME > LINEUP > OYA TAKASHI SHUZO
Oya Takashi Shuzo Co.LTD
大矢孝酒造 株式会社
SHOU RYU HOURAI Junmai Ginjo 昇龍蓬莱 純米吟醸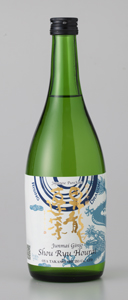 SHOU RYU HOURAI 
Junmai Ginjo 
300ml 720ml 
This sake has a ripened taste resembling vanilla or ripe pear, and a refreshing, smooth acidity. It is a handsome sake with a lingering finish and a good balance. The aftertaste also has an aroma like the muscat grapes. Its every element appears never too strong; rather, it is discreet and yet has the firmness not unlike that of a young warrior.
When warmed ("kan"), the vanilla-like ripened taste is emphasized.
It matches well with vinegary dishes such as Japanese traditional sushi and carpaccio. "Cream cheese wrapped with nori" may also make a unique pairing with this sake. And as for meat dishes that go well with it, those using chicken would be the best choice, such as in pot au feu or gratin.
Other recommended accompaniments include foie gras and black olives.

Suggested accompaniments Tekka-rolls(shushi)
Chicken cream stew
Foie gras
Meat loaf
Black olive
White asparagus
Suggested serving temperature

45-55℃

DATA Ingredients : Rice (Yamada-Nishiki), Water, Koji (Aspergillus oryzae)
Milling ratio : 60%
Alcohol by Volume : 15%
Maturation period : Over 2 years
SHOU RYU HOURAI Tokubetsu Junmai 昇龍蓬莱 特別純米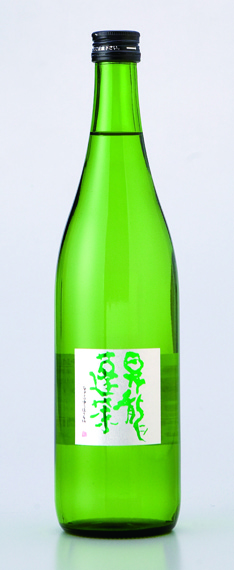 SHOU RYU HOURAI 
Tokubetsu Junmai 
300ml 720ml 
A moderately sweet sake combined with a gentle sourness and a touch of bitterness, brought together in exquisite balance, all in a sake that leaves you with a serene impression. Beginning with pleasant hardness when drank hiya (room temperature) but slowly softening with the rise in temperature when warmed and served kan (warm.) Please warm it to match your taste. Enjoy it along with traditional Edomae sushi or lightly seasoned fish dishes. Remember to try the unbeatable combination with fatty soused mackerel.


Suggested accompaniments

Sushi traditional style, Marinated fatty mackerel.

Suggested serving temperature

40-60℃

DATA Ingredients : Rice (Yamada-Nishiki, Tama-Sakae), Water, Koji (Aspergillus oryzae)
Milling ratio : 60%
Alcohol by Volume : 15%